Our partners will find your next employee
We are chosing the most interesting candidates
We will gladly take care of poachings
We are establishing contacts ranging from management employees to top leaders. Our specialties are first interviews with possible candidates and editing applications. Don't waste your time on applicants that don't suit your company. We narrow down your choices and connect you with your new employee.
How does headhunting work?
When headhunting we are using different techniques and strategies to look for potential employees for your business. 
1. Looking for candidates
Profiling: We analyse the open position regarding the necessary  competences. 
Platforms:  We are focusing on finding potential candidates on familiar job portals and social media.
Contacts: Our well structured contact network and those of our partners grant us access to more potential employees.
2. Selecting the candidate
We personally contact the candidates before presenting them to you. On of our experts determines in an interview if the candidate is suitable for your open position.
3. Presenting your new employee
As soon as the right candidate is found, they will be introduced to you. Important data and qualifications will be presented as well as justifications on why this particular employee is ideal for you.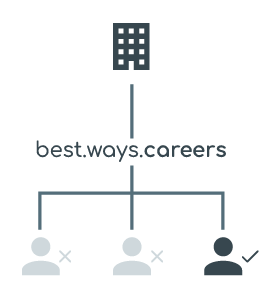 If a suitable candidate already has an employment contract, we will try to persuade them to transfer to your company.
Our experts will work with you to create an attractive offer for your potential employee.
We contact the suitable candidate to present the offer.
We organize an interview should the candidate be interested.